Birmingham City Council
A recruitment campaign to encourage men to consider childcare as a profession, and to promote the benefits of The Out-of-School Programme which offers childcare for working parents.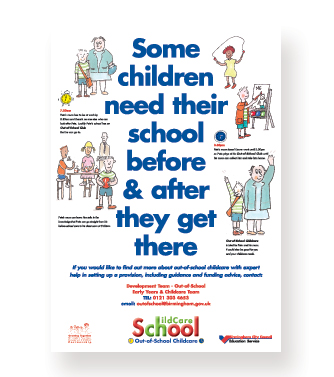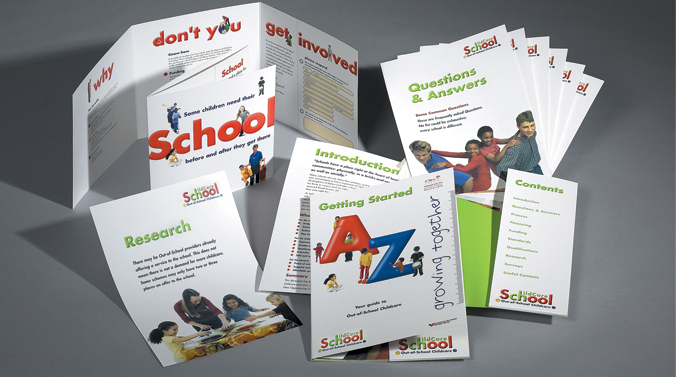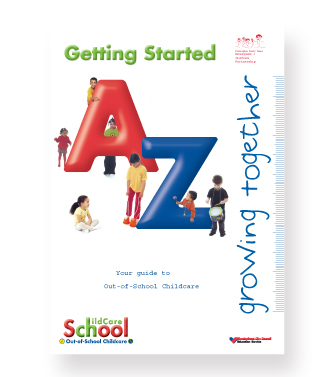 NIACE
You're never too old to start learning and CCC was delighted to win the national branding project for NIAC (The National Institute of Adult Continuing Education) Adult Learners' Week campaign. With material ranging from posters to broadsheets, direct mail and incentives, NIACE received a record number of award nominations.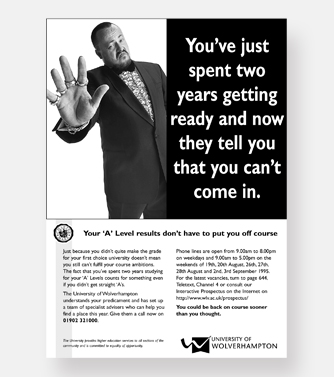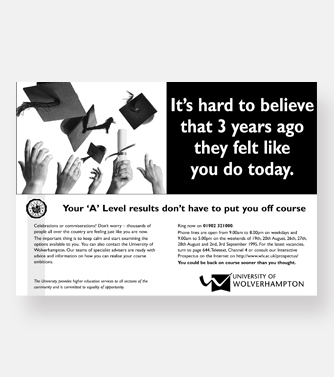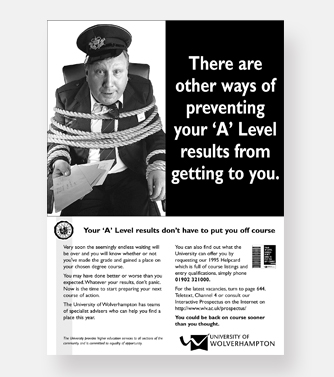 The University Of Wolverhampton
A clearing campaign designed to identify with the stress of discovering 'A' Level results.