Strategy
Design
Implementation
Social Media

Creating engagement 24:7
If you want to start a worthwhile social media conversation… speak to us.
---
RETAIL ENGAGEMENT
We publish creative content ensuring brands stay engaged with their customers. Devising strategic and imaginative campaigns help to define the online message including:
Integrated activity across multiple social media platforms
Event creation and brand consistent designs
Targeted promotions pulling from demographic audience insight
Coordinated engagement with local communities
Proactive traffic generation to the website hub
STUDENT LOCK IN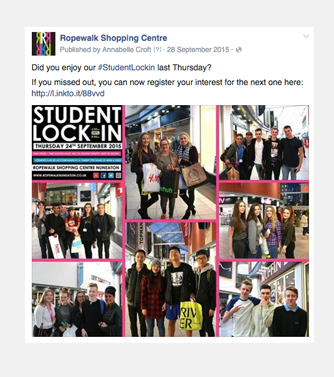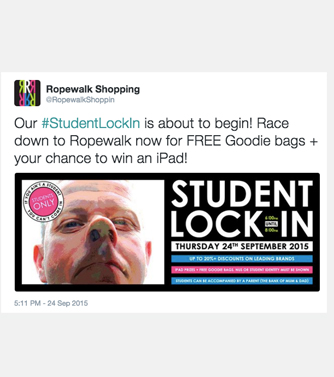 LIVE EVENTS + PROMOTIONS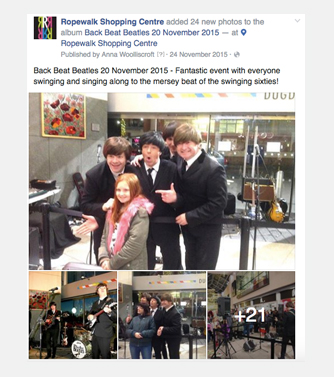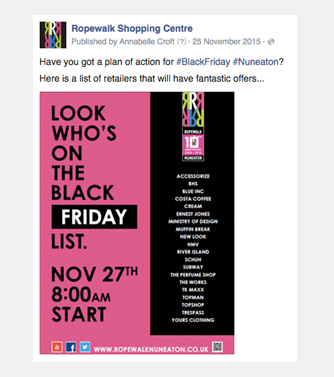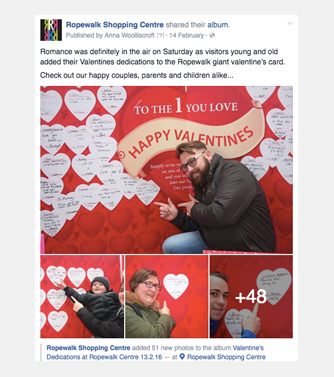 SEASONAL CAMPAIGNS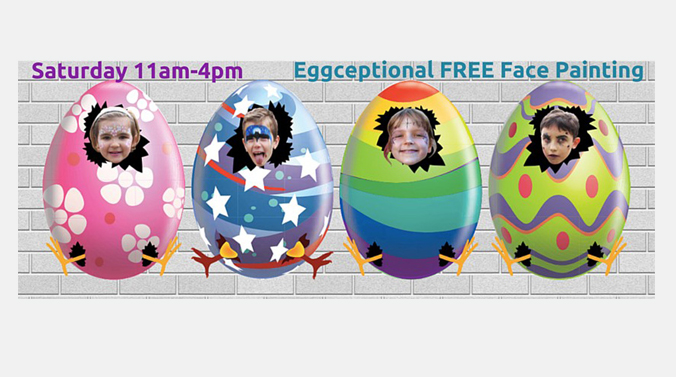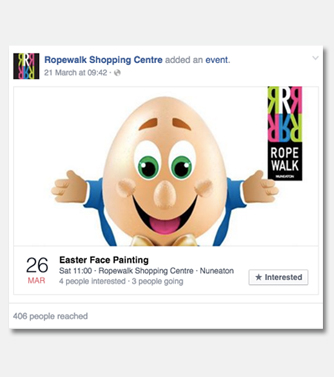 BLOG LINKING RETAILERS


TOWN CENTRE ENGAGEMENT
A structured social media strategy.
The primary objective has been to increase awareness in support of the new Rugby Town Centre brand identity.
Consistent, accurate and up-to-the-minute content publishing aligned with the local market place, with national and international audiences, using a community-focused voice.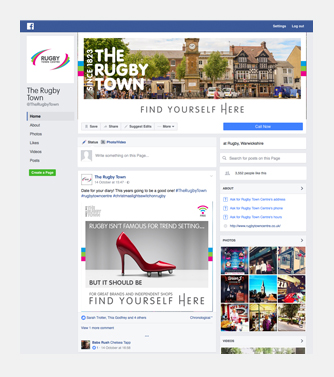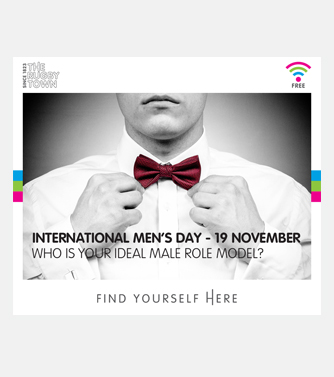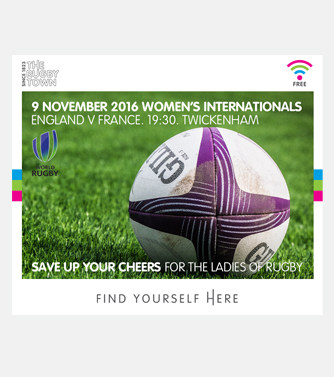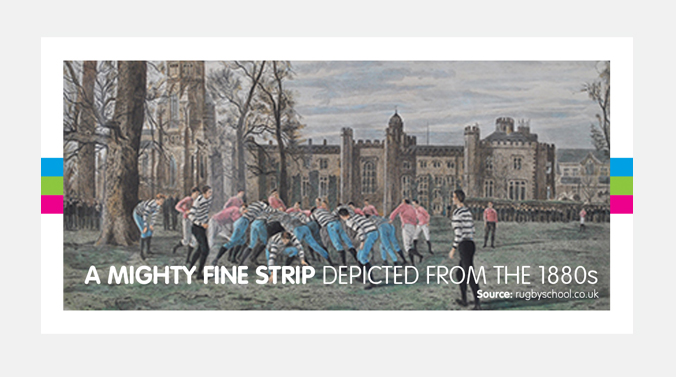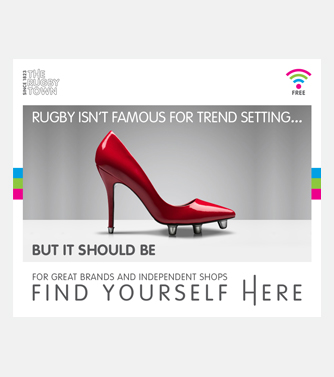 INDUSTRIAL ENGAGEMENT
Ongoing activity to maintain currency of profiles and marketplace awareness.
Twitter proved to be the best performing platform in the lead up and during RailTex 2017 however, a combination of LinkedIn personal profile activity to target prospects and build reputation was recommended, combined with company activity on Twitter.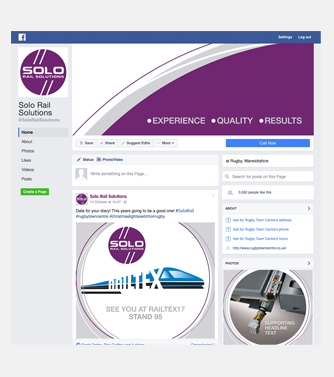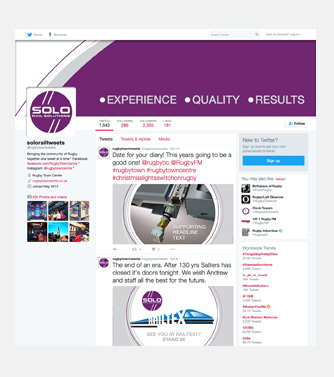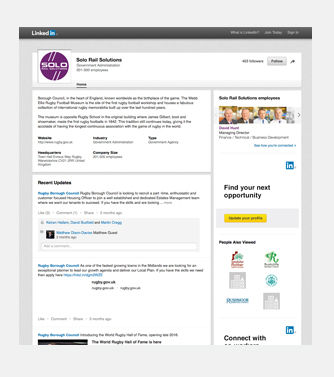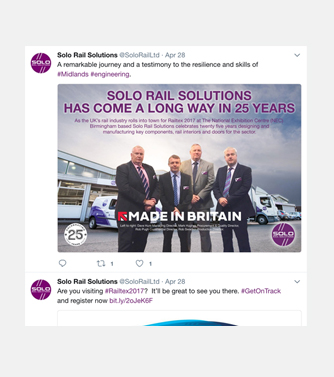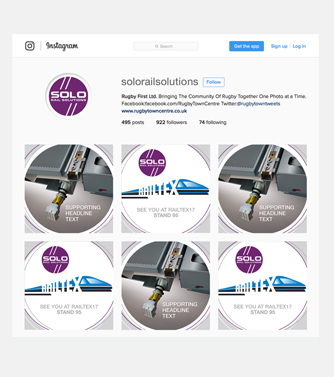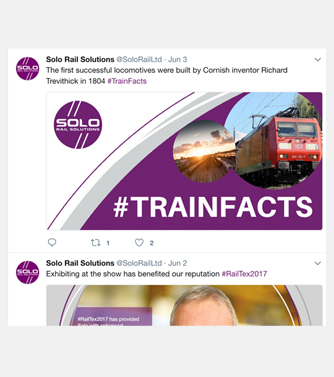 CONSTRUCTION ENGAGEMENT
We provide daily social media support to strengthen existing company profiles and showcase projects and developments. The objective is to create a credible voice by introducing industry, environmental and community focused news topics with trustworthy commentary.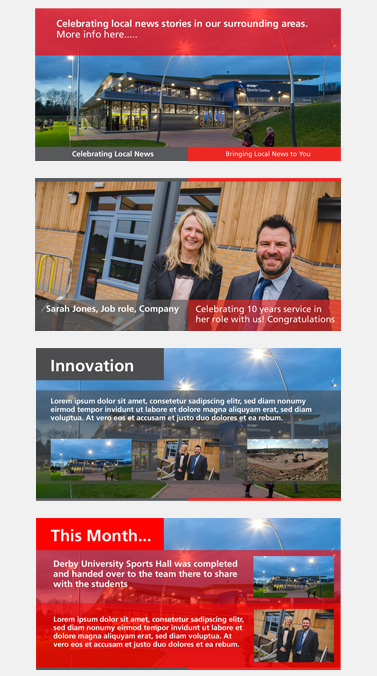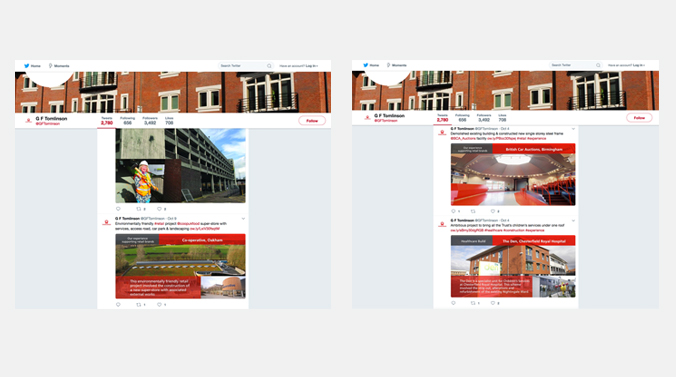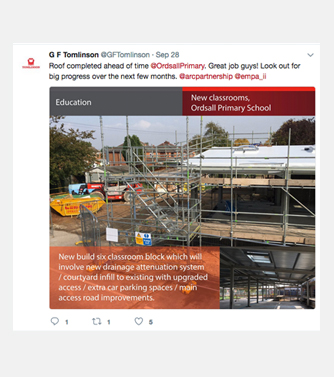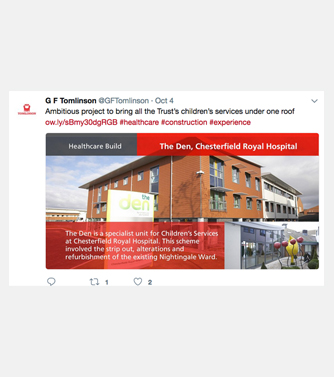 TRAINING ENGAGEMENT
Raise local awareness for apprenticeship programmes targetting school leavers we recommend Pinterest and Twitter,supported by Facebook Adverts.

Creating engagement 24:7
If you want to start a worthwhile social media conversation… speak to us.