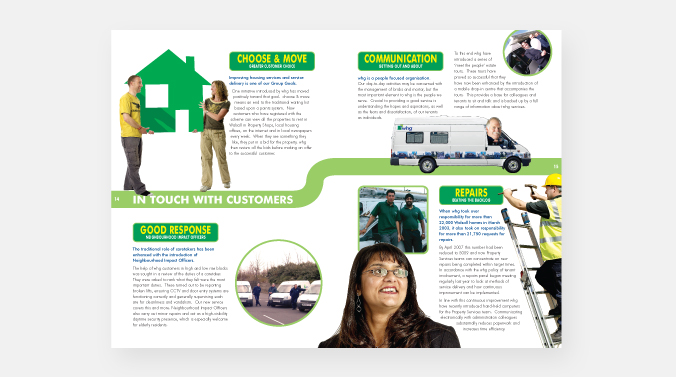 WHG (Walsall Housing Group)
This report to tenants graphically illustrates with copy and photography the diversity of people actively involved in social housing. The content structure and page layout is a retrospective tour of key events over a 12-month period.

Castle Vale Community Housing Association (CVCHA)
Working with senior managers and the CEO CCC produced a series of internal and external communications to increase the value propositions of CVCHA. The resulting work was published in corporate reports, tenant information packs and online digital campaigns.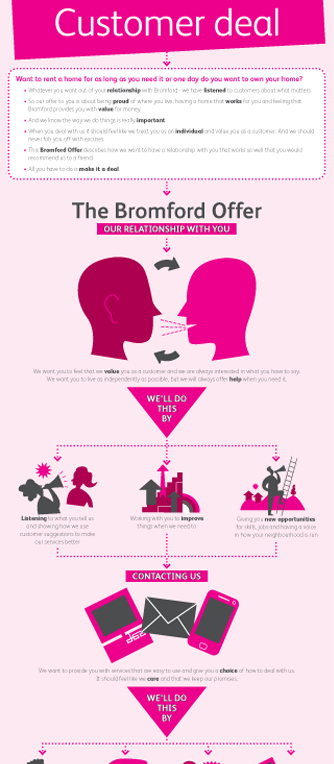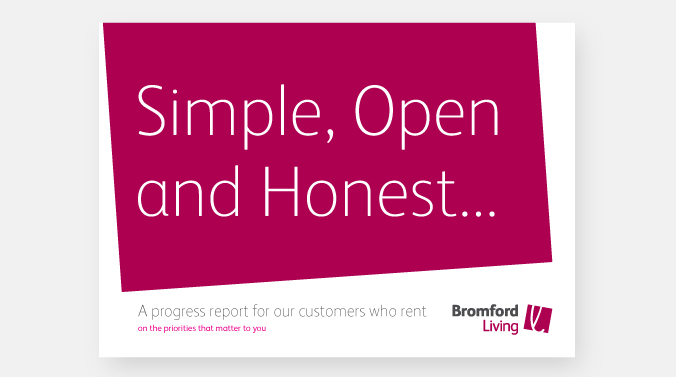 Bromford Housing Group
To promote the 'Bromford New Deal' to customers and tenants. A money saving design that enabled the mail-out could be returned as a single unit.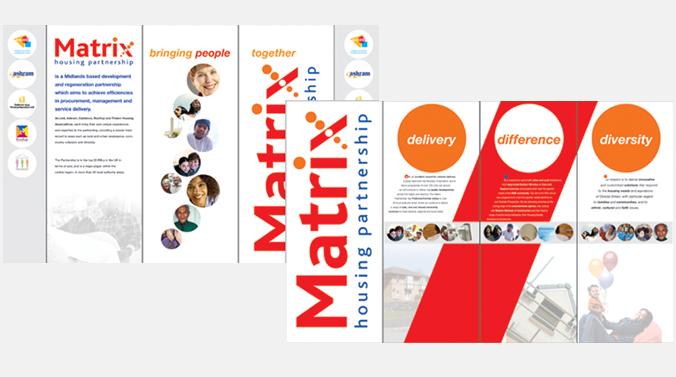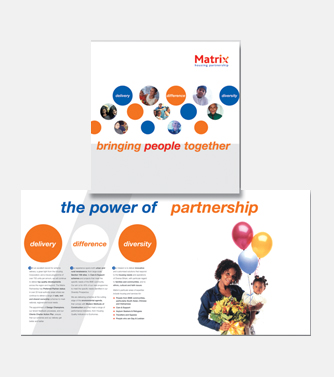 Matrix Housing Partnership
A collective exhibition representing a group of midland housing associations attending the National Housing Conference in Harrogate.

Trident Housing
CCC were appointed to create a corporate identity and communication materials for this midlands based housing association. Our work involved structuring the internal and external facing services into cohesive sub-brands. The branding was then applied across all communications including site signage, website and printed materials.